Note: I am not an affiliate of Land's End or reimbursed by them in any way. I just like these products.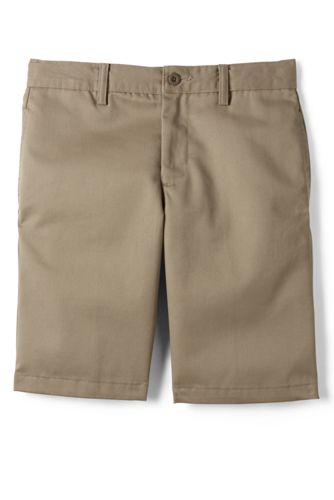 I have two sons ages 5 and 3. They are fairly normal little boys, actually compared to some of my friends, they are not as rough on their clothes as some, but still…. This year my oldest son started Kindergarten and his little school requires Land's End polo shirts, but you can wear any navy or khaki colored bottoms you want.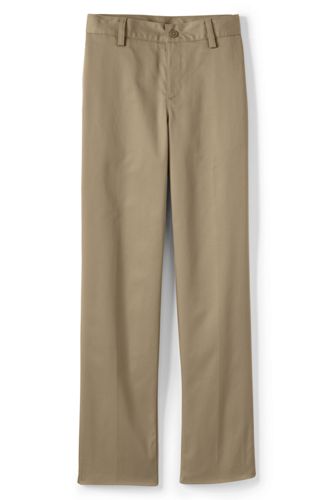 My mom offered to buy his uniforms this year and wanted to go ahead and get him the Land's End shorts and pants for school as well and be done with it. I won't lie, I gulped at $27 for a pair of shorts and $30 for a pair of pants. I usually don't buy shorts or pants for more than 10 buck a pair for kids. (If you shop the sales at Oshkosh, you can do this easily.)
But I am absolutely sold, I don't think I will buy any other bottoms for my sons from here on out. I have 2 boys, so I need clothing that can be handed down. These shorts and pants can be in the laundry basket for 2 days, pulled out, and look great (not that I would know from experience). They don't seem to stain, are very well constructed, can be bought in slim, regular, or husky sizing, and the pants have iron knees. In fact, I like them so much I bought the jeans (not required for school) for my 5 year old this year, the jeans have the iron knee as well

When my 5 year old comes home from school, I don't even to ask him to change since his school pants are more durable than his play clothes and he likes wearing them. It's worth a few extra bucks to me to buy a nicer item for my oldest since I want it to last through 2 boys. If you sign up for Land's End emails, they usually rotate percentages off and I wait for a 25 to 30% off coupon and combine with free shipping over orders of $50.